Conference Room AV Design & Installation in Amarillo, TX
Ever Experienced Embarrassment from AV Glitches During A Crucial Meeting?
There's nothing quite like the sinking feeling when a critical presentation is interrupted by crackling audio, pixelated video, or even worse, complete AV system failure.
At Amarillo Media Systems, we specialize in designing and installing top-of-the-line conference room AV systems in Amarillo, TX. Say goodbye to awkward technical hitches and hello to smooth, efficient meetings.
Here's How Amarillo Media Systems Elevates Your Conference Room Experience
Stellar Audio-Visual Quality: Enjoy pristine sound and high-definition video. No more strain on your team's eyes or ears during long meetings.
Effortless Integration: Our systems integrate seamlessly with various digital platforms, ensuring your presentations run smoothly, whether your team is in the room or around the globe.
User-Friendly Technology: Our AV solutions are designed for easy use, enabling everyone on your team to manage and control presentations without technical hiccups.
Professional Image: A high-quality AV system is not just about functionality; it also showcases your dedication to quality, enhancing your company's reputation.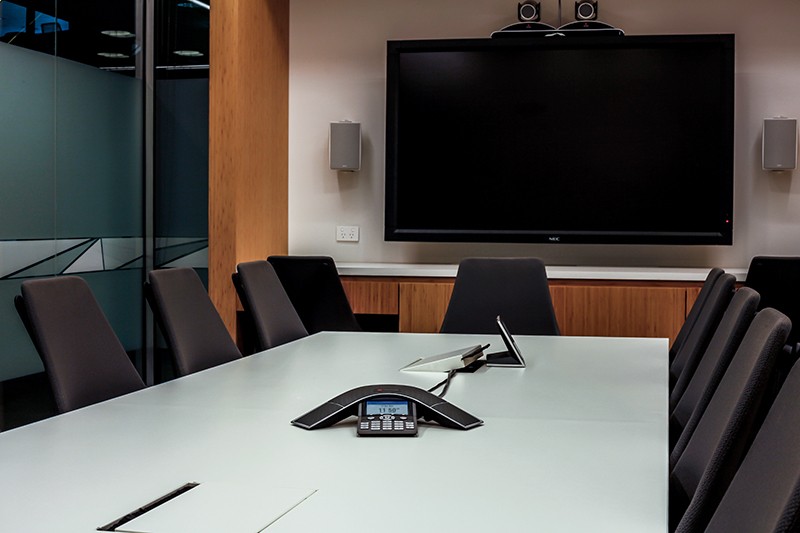 Customizable AV Solutions For Your Meeting Rooms
Let Amarillo Media Systems handle everything from initial design consultation to installation and ongoing support. We work to understand your unique needs, creating an AV environment tailored to facilitate your business communication.
Don't let AV glitches hamper your professional image or disrupt vital communication. With Amarillo Media Systems, you can rely on state-of-the-art, efficient AV solutions that match the ambition and professionalism of your business.