LED Video Wall Design & Installation in Amarillo, TX
Still Using Outdated Displays That Don't Cut Through The Noise?
Traditional displays no longer command the attention your brand deserves. Your messages get lost. Your brand gets overlooked. Your audience remains unengaged.
At Amarillo Media Systems, we help give your customers a dynamic experience by designing and installing high-resolution LED video walls in Amarillo, TX.
Video a wall, you can powerfully communicate your message, no matter your industry.
Retailers - Enhance your storefront
Corporate office - Make an impact in the conference room
Stadiums - Amp up the fan experience
Why Get A Video Wall?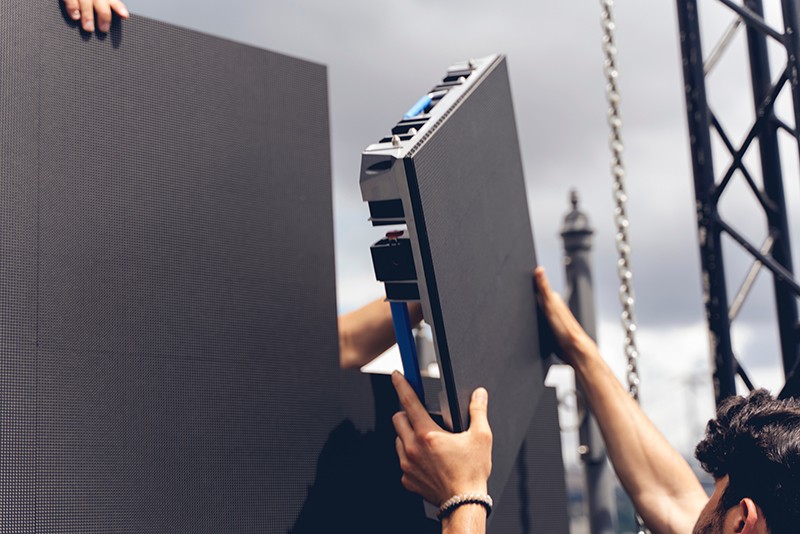 Immersive Engagement: Create memorable, interactive experiences that draw audiences in and keep them engaged
Unbeatable Clarity: LED technology lets your message shine bright and clear, making a lasting impact on your audience
Flexibility & Creativity: Customize your LED video wall to suit any space, content, or event
Efficient Communication: Transform your meetings — make data visualization and presentation more impactful
From Design to Installation - We've Got It All Covered
Our team of professionals takes the technical load off your shoulders. We provide a seamless, end-to-end service that includes personalized design, efficient installation, and dedicated support.
Give your audience an unforgettable visual experience and see your engagement soar. Let Amarillo Media Systems illuminate your message like never before.